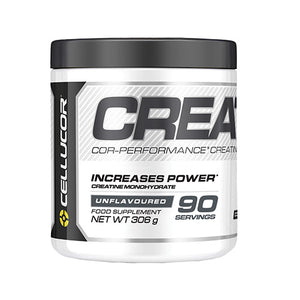 Cor Performance Creatine 306g / 90 skammtar
Cellucor Cor-Performance Creatine Monohydrate Powder
 contains no-fuss, no-frills... just 
3.4g of creatine per serving.

 
It's a staple supplement we all no and love since the beginning of our fitness journeys! Whether it's a stack wuth your cellucor pre-workout or added to your post-workout shake or just on it's own...it's 100% going in right?! We all know creatine is an essential to aid muscle repair, growth and recovery. Odourless, textureless, near-flavourless and mixes with no lumps! just straight up creatine, the
 

no-brainer supplement-stack staple!